Daniel Austin:
Madagascar specialist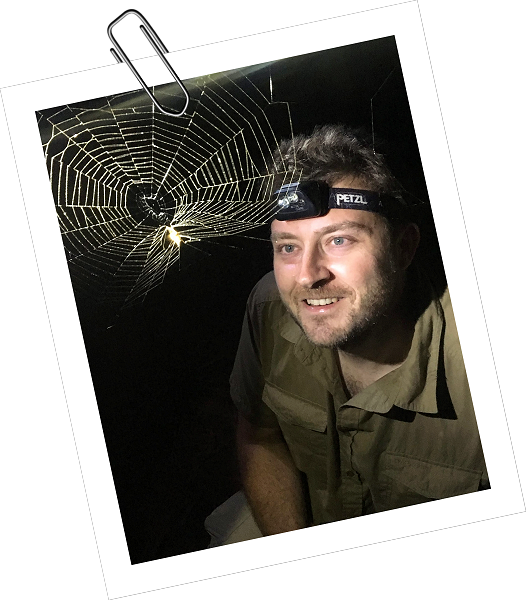 I am a travel writer, naturalist, photographer and tour leader specialising exclusively in the little-known and enigmatic Indian Ocean island of Madagascar. Born and based in the UK, I visit Madagascar at least once every year to explore and photograph its diverse wonders, carry out research and to share my knowledge and interest through leading tours.
I have written a number of books on Madagascar and its wildlife, but my passion for this country stems from more than just an interest in flora and fauna; it is rooted in the realisation long ago that Madagascar – the world's only truly Afro-Asian nation – is as deeply fascinating culturally, linguistically, historically and geologically as it is for its famously unique and endemic wildlife.
On this page you can discover more about my various involvements with Madagascar, find details of my upcoming tour, learn more about my books and where to buy them, and get information about my photography. You will also find information on my extensive archive of Madagascar-related books and documents and my role as Secretary of the Anglo-Malagasy Society. At the bottom of the page is a link to contact me.


Tour leading
Below are detailed Madagascar trips led or accompanied by me, both past and future. Overland tours are shown in green and expedition cruises in blue. If you are interested in booking to go on one of my upcoming tours, click the 'Full details & booking' link to open the website of the relevant tour operator that is handling bookings for that trip. Please note that prices may vary widely from tour to tour, owing to significant differences in accommodation level, itinerary, trip duration, transport arrangements, whether international flights are included, and so on. For tour operators or trip organisers wishing to secure my services to lead or accompany a tour of/including Madagascar, please contact me as far in advance as possible.
Use the drop-down menu below to filter the list of tours by type, operator, vessel (for expedition cruises) or destination.
Upcoming tours
No upcoming tours match the filter criteria.



Loading tours...




Past tours
No past tours match the filter criteria.



Loading tours...




Travel writing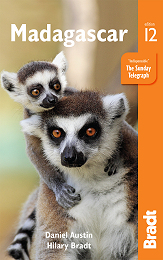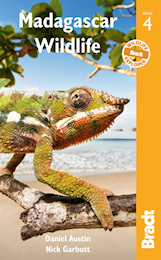 I have authored a number of books on Madagascar: two different travel guidebooks co-authored with pioneering travel writer and long-time Madagascar authority Hilary Bradt, and one guide to the country's wildlife co-authored with award-winning wildlife photographer and zoologist Nick Garbutt. Things can change fast in Madagascar so preparing new editions of these titles is a more-or-less continual task!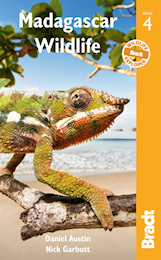 Having extensively used and admired previous editions of Madagascar: The Bradt Travel Guide, I was proud to be invited in 2006 to contribute to the ninth edition. Since then (it is now in its 12th edition), I have taken over full responsibility for researching and writing new editions. I also run a Bradt Madagascar Facebook page to keep readers and travellers up to date with developments in Madagascar between editions of the guidebook.
Madagascar Wildlife: A Visitor's Guide is a lavishly illustrated, full-colour book. It focuses on the fauna group by group – mammals including lemurs and tenrecs, birds, frogs and reptiles including chameleons and geckos, and invertebrates – but also has a detailed 47-page section on the main parks and reserves of Madagascar.
In addition to authoring these books, I was editor of the revised edition of Madagascar: The Eighth Continent by Peter Tyson. You can click on the above links or images to purchase these books directly from the publisher's website.
I also occasionally write magazine and web articles on Madagascar.
Photography
Since my very first visit to the island, I have been photographing flora, fauna, people and landscapes across the country. Never have I visited any other place in the world that is so photogenic; even after so many years of exploration, I find myself confronted with new and unusual scenes on a daily basis. With approaching 90 per cent endemicity amongst the Malagasy plants and animals, it is a wildlife photographer's paradise. Over the years I have built up a large personal collection of images. You can see a selection of them on my Madagascar Photography website. You can also follow my photography pages on Instagram and Facebook.
My photographs have appeared in several books, magazines, brochures and elsewhere. If you are interested in licensing any of my photography for your use – whether in a book, magazine, advertisement, brochure, presentation, or other usage – please get in touch with details of your project.
Anglo-Malagasy Society
I am Secretary of the Anglo-Malagasy Society, a UK-based organisation founded in 1961 – just after Madagascar's independence – to foster relations between the country and Britain. At least three times a year, we hold events and meetings in London to promote knowledge of Madagascar, usually with talks from interesting speakers, buffet Malagasy food, and sometimes live Malagasy music too. Non-members are very welcome to attend Anglo-Malagasy Society lectures and events. You can find a list of forthcoming dates in the events section of the Anglo-Malagasy Society Facebook page; bookings can be made online via the tickets page on the Anglo-Malagasy Society website. If you are interested in becoming a member of the society then visit the website's membership section for more details.
The society's mission is to further friendship and co-operation between the people of the United Kingdom and those of Madagascar, to establish and foster cultural links between the two nations, to make Madagascar more widely known in the United Kingdom, to assist British companies interested in establishing and maintaining business relations with Madagascar, to encourage more people to visit Madagascar, and to welcome and assist Malagasy nationals – especially students – visiting or settling in the UK.
I am also responsible for running the society's social media profiles, via which we share some society news and details of upcoming events, but mainly news stories concerning Madagascar. If you would like to keep up to date with news from Madagascar, you can follow the Anglo-Malagasy Society Facebook page.
Madagascar Library
I have been collecting books on Madagascar since well before my first ever visit to the country. The collection has continued to grow ever since, and now includes more than 6,000 individual items, all of which are catalogued in a searchable database available online at the Madagascar Library website. There are both contemporary and historical items in the collection, with some dating back to the seventeenth century. I focus primarily on archiving books and documents in English but also have items in at least a dozen other languages. Only around a quarter of the archive comprises books; the remainder includes such things as maps, multimedia items such as CDs and DVDs, periodicals, newspapers, magazines and newsletters either from or about Madagascar, scientific papers and academic articles, new and old postcards of Madagascar, Malagasy postage stamps and first day covers, Malagasy coins and banknotes, and a small selection of handicrafts and other artefacts.
If you would like to consult any items in my collection, or have items that you would like to donate to the Madagascar Library, then please contact me (see below).
You can send me a private message via the contact form.